Commercial Day-Old Pullets (ISA Brown | CHI Brand)
Payment
We accept bank transfer, bank deposit, online with bank, or debit/credit card
Add to wishlist
Added to wishlist
Removed from wishlist
3
We offer the ISA Brown pullets (Sourced from CHI Hatcheries). The ISA Brown's good livability, egg quality, and production make it a great choice for commercial egg producers.
The ISA Brown is known for its strong and reliable results, renowned as a globally recognized breed with an impressive performance. Extensive testing with this product shows that the ISA Brown has exceptional feed conversion and is capable of laying 500 high-quality eggs.
ISA Brown adapts well to different climates, management systems, and housing systems. All this combined with an excellent feed conversion ratio results in reliable performance for commercial egg producers
The price displayed is for a carton of 50 chicks (minimum order is 1 carton).
The schedule for vaccination and medication will be forwarded to your email upon placement of successful orders.
The CHI Pullets (ISA Brown)
The ISA Brown CHI pullets are hybrid birds containing genes from a wide range of breeds (sex-linked coloration). They were developed by the Institut de Selection Animale (ISA), with reference to enhancing balanced performance and production of high-quality-strong-shelled eggs.
Proven worldwide, this breed is renowned for:
Its high feed intake capacity and improved feed conversion ratio.
Superior egg production with outstanding large eggs.
Adaptable to various housing and management systems.
Thus, it is one of the best breeds of laying birds available to the Nigerian market.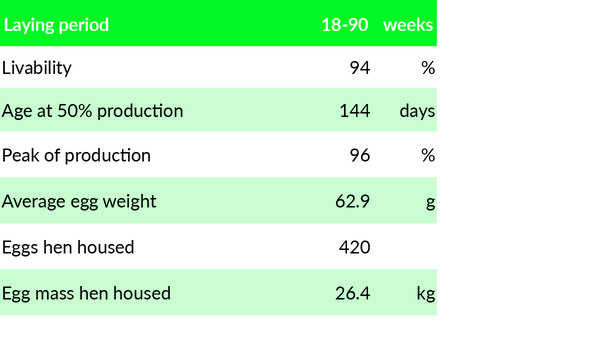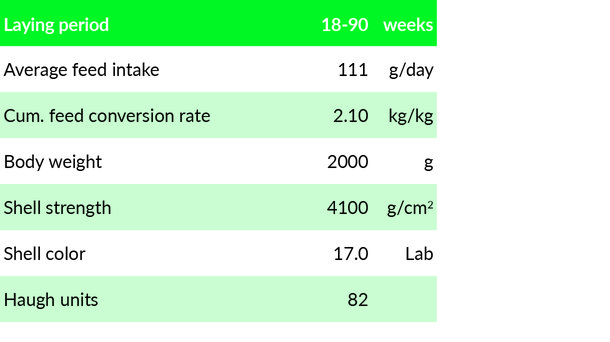 Although the ISA Brown pullets were mainly developed as battery birds (perform better in battery cages), their adaptive nature enables them to thrive in free range and deep litter housing systems. Therefore, it is ideal for both the small scale and large scale farmers as it is economical.
Specification:
Commercial Day-Old Pullets (ISA Brown | CHI Brand)
| | |
| --- | --- |
| Item Type | |
| Specie | |
| Suitable For | Table egg production |
| Minimum Order | 1 carton |
We sell quality broilers, pullets (layers), cockerels and kuroilers.
Our broilers include Arbor Acers and Marshal while our layers include Isa Brown and Isa Black. We have both white and black cockerels. Also, our Kuroiler chickens are guaranteed of good survivability.
Shipping Policy
We ship day old chicks and poults on Mondays and Thursdays. If you are within Lagos State or Oyo State, you are likely to get your birds on Monday or Thursday. If you are outside these locations, you will get your bird on Tuesday or Friday morning. If you are in faraway places like Maiduguri and Adamawa, you will receive your birds on Wednesday or Saturday. If your location falls outside of the state capital or major destinations, other charges may apply to be paid directly to the driver. For example, - Deliveries to Ekiti State outside Ado-Ekiti may attract extra N500 charge. - Deliveries to Kwara State outside Ilorin may attract extra N300 charge - Deliveries to Ondo State outside Akure may attract extra N300 charge - Deliveries to Oyo State outside Ibadan may attract up to N700 extra charge
Return Policy
Before leaving the point of delivery, please count your birds while the driver is still there. Once you ensure the driver or delivery agent witnesses any loss, and you confirm this with us, you will be compensated for any inconsistency at delivery. Also note that we do not provide a guarantee on birds going to faraway places like Maiduguri, Yobe, and Adamawa. As much as we try hard to maintain a seamless delivery service using a third-party delivery agency, unrest and weather condition in these places are quite unpredictable.So, we will not be providing any warranty or guarantee on day-old chicks or poults going to extremely distant locations.
Shipping costs
Country
State
Cost
Nigeria
Abia

₦

750.00
Nigeria
Abuja

₦

500.00
Nigeria
Adamawa

₦

1,500.00
Nigeria
Akwa Ibom

₦

750.00
Nigeria
Anambra

₦

500.00
Nigeria
Bauchi

₦

1,500.00
Nigeria
Bayelsa

₦

1,000.00
Nigeria
Benue

₦

600.00
Nigeria
Borno

₦

1,500.00
Nigeria
Cross River

₦

1,500.00
Nigeria
Delta

₦

500.00
Nigeria
Ebonyi

₦

750.00
Nigeria
Edo

₦

500.00
Nigeria
Ekiti

₦

500.00
Nigeria
Enugu

₦

650.00
Nigeria
Gombe

₦

1,500.00
Nigeria
Imo

₦

500.00
Nigeria
Jigawa

₦

1,000.00
Nigeria
Kaduna

₦

500.00
Nigeria
Kano

₦

600.00
Nigeria
Katsina

₦

800.00
Nigeria
Kebbi

₦

1,000.00
Nigeria
Kogi

₦

500.00
Nigeria
Kwara

₦

350.00
Nigeria
Lagos

₦

1,000.00
Nigeria
Nasarawa

₦

750.00
Nigeria
Niger

₦

800.00
Nigeria
Ogun

₦

600.00
Nigeria
Ondo

₦

500.00
Nigeria
Osun

₦

500.00
Nigeria
Oyo

₦

300.00
Nigeria
Plateau

₦

750.00
Nigeria
Rivers

₦

750.00
Nigeria
Sokoto

₦

1,000.00
Nigeria
Taraba

₦

1,500.00
Nigeria
Yobe

₦

1,500.00
Nigeria
Zamfara

₦

800.00
Shipping Details
Commercial Day-Old Pullets (ISA Brown | CHI Brand)
Payment
We accept bank transfer, bank deposit, online with bank, or debit/credit card
Add to wishlist
Added to wishlist
Removed from wishlist
3